Medical Dermatology
Certified by the American Board of Dermatology, Dr. Chen and Dr. Ferris are committed to helping patients understand their conditions and treatment options so that they can make informed decisions about their care.
We specialize in the care of adult and pediatric skin disorders, including but not limited to the list below:
| | | |
| --- | --- | --- |
| Acne | Actinic Keratosis | Dermatitis |
| Eczema | Fungal Infection | Moles Evaluation/Treatment |
| Nail Fungus | Pityriasis Rosea | Psoriasis |
| Rosacea | Seborrheic Keratosis | Skin Cancers |
| Skin Tags | Solar Lentigo | Spider Varicose Veins |
| Warts | Photodynamic Therapy | |
Surgical Dermatology
At Escondido Dermatology, we are dedicated in caring for patients of all ages. From general skin exam to skin cancer removal to Mohs surgery, Dr. Chen and Dr. Ferris draw on years of experience in applying the latest surgical techniques to give patients their optimal results.
Mohs Micrographic Surgery is considered the state-of-the-art treatment for skin cancer. For decades, Mohs surgery has proven effective in getting to the roots of skin cancer by combining the surgical removal of cancer with real-time microscopic examination of the tumor and underlying diseased tissue. This process allows dermatologists trained in Mohs surgery to see beyond the visible disease and precisely identify and remove the entire tumor. Consequently, of all types of skin cancer removal, Mohs surgery offers the highest cure rate and minimizes the potential for scarring.
Mohs surgery is performed at Escondido Dermatology by Dr. Chen and Dr. Ferris as an outpatient procedure under local anesthesia. In most cases, the wound is repaired following the completion of the Mohs surgery. However, repairs may sometimes be delayed until the following day or the patient may be referred to a plastic surgeon.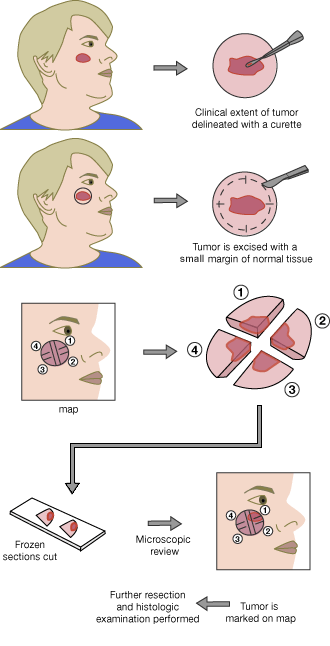 Cosmetic Procedures
Botox

Dermal Fillers

Chemical Peels
Serving the communities of Escondido, Valley Center, Poway, Rancho Bernardo, San Marcos, Vista, Carlsbad, Oceanside, Fallbrook, Temecula, Murrieta, Ramona, and San Diego